Posted on 09.28.23
RT Specialty Continues Expansion of Digital Solutions for Small Commercial Business with RT Connector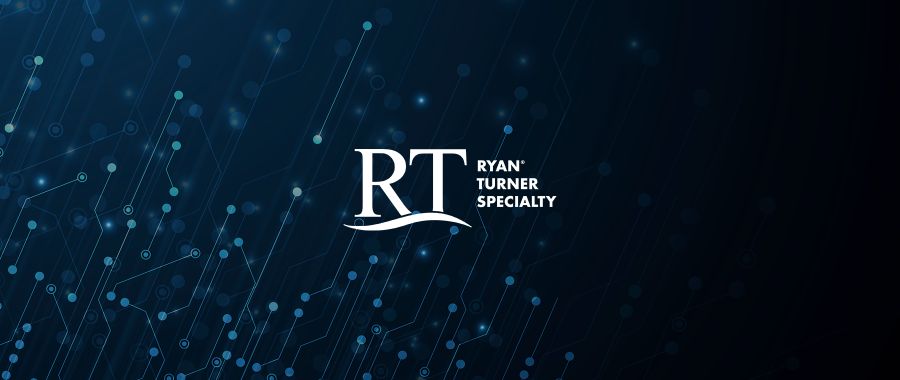 SEPTEMBER 28, 2023 | CHICAGO, IL – RT Specialty, the wholesale distribution division of Ryan Specialty (NYSE: RYAN), a leading international specialty insurance firm, is pleased to announce its continued expansion of RT Connector, which provides digital solutions for the small commercial market segment.
RT Connector allows retail insurance agents to efficiently access multiple lines of coverage from multiple carriers for their E&S small commercial business. Through one single, streamlined application, RT Connector offers bindable quotes from multiple carriers and will issue policies with the click of a button; the end-to-end process is fully automated. Lines of commercial business offered within RT Connector currently include General Liability, Property, Commercial Package, Excess Liability and Workers' Compensation. Cyber Liability and other professional products are expected to launch in the coming months, as well as Commercial Auto for small trucking risks.
Speaking about RT Specialty's Small Commercial strategy, Tim Turner, Chairman & CEO of RT Specialty, said, "RT Specialty continues to meet our retail clients where they want to be met and in the manner through which they'd like to transact business. We have enhanced our service offerings by weaving in our digital capabilities to our RT Specialty platform. Retailers are seeking more efficient, automated ways of securing E&S solutions for this critical market segment, and it's been validating to see our strategic first-mover investments coming to fruition with the efficient solutions we offer through our RT Connector platform."
Along with automated bindable quotes and immediate policy issuance, online payment options as well as premium financing are integrated into RT Connector, with the premium finance offering through Ryan Specialty's premium finance company, Stetson Insurance Funding.
For more information regarding RT Connector, please contact:
Will Jacob, Chief Underwriting Officer of RT Connector at:
Will.Jacob@rtspecialty.com
312-498-9131
About RT Specialty
RT Specialty is a leading wholesale distributor of specialty insurance products and services and the wholesale broking specialty of Ryan Specialty. The firm's specialist brokers handle an expansive mix of property, casualty, professional lines, transportation, personal lines and workers' compensation insurance products, on both an open market and delegated authority basis. RT Specialty's entrepreneurial spirit is combined with advanced risk modeling, market access, and claims advocacy to provide excellent solutions to its clients. Regardless of account size – big or small – RT Specialty is dedicated to providing lightning fast, expert advice, advocacy and execution on behalf of our retail broker clients. rtspecialty.com
About Ryan Specialty
Founded in 2010, Ryan Specialty is a service provider of specialty products and solutions for insurance brokers, agents and carriers. Ryan Specialty provides distribution, underwriting, product development, administration and risk management services by acting as a wholesale broker and a managing underwriter with delegated authority from insurance carriers. Ryan Specialty's mission is to provide industry-leading innovative specialty insurance solutions for insurance brokers, agents and carriers. ryanspecialty.com
Media Contact
Alice Phillips Topping
Chief Marketing & Communications Officer, Ryan Specialty
Alice.Topping@ryanspecialty.com
312-635-5976