Posted on 07.10.19
Michael Blackshear Joins RSG as Global Chief Compliance Officer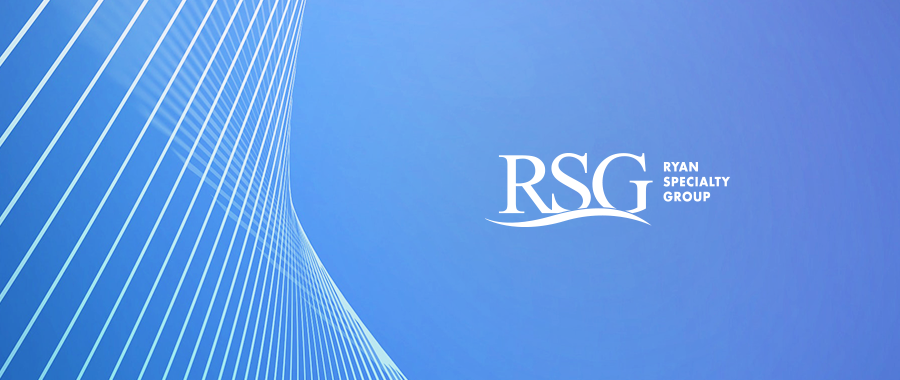 July 10, 2019, CHICAGO, IL – Ryan Specialty Group (RSG) is pleased to announce that Michael Blackshear has joined RSG as a Senior Vice President and Global Chief Compliance Officer based in the company's Chicago headquarters.
Commenting on Michael joining Ryan Specialty Group, Patrick G. Ryan, Founder, Chairman and CEO of RSG, said, "We are delighted to have Michael join the RSG family. We have known Michael for a long time and have great respect for him, his depth of experience and accomplishments. Michael will be a critical member of our senior management team."
Michael joins RSG with over 27 years of financial service and executive experience in compliance and risk management. His previous position was with Chubb Insurance Group, where he served as the North America Chief Compliance Officer, developing and maintaining their North American compliance program. Michael was responsible for Chubb's North American compliance framework integration and transformation during the ACE/Chubb merger.
Prior to his time with Chubb, Michael held various leadership roles with Marsh & McLennan Companies, focusing on compliance and government affairs. Before joining Marsh, he held compliance and risk management-oriented advisory roles for both KPMG and PricewaterhouseCoopers. He began his insurance career as an underwriter for Continental Insurance Company and then as a casualty broker with Alexander & Alexander Insurance Brokerage Firm.
Michael has been honored by both Syracuse University, receiving the Chancellor's Citation, the University's most exclusive honor, in recognition of his significant career and civic achievements, and by Fordham's Black Law Student Association, receiving the Annual Ruth Whitehead Whaley Award for being a prominent alumnus in the field of Compliance. Michael now lectures as an adjunct professor at Fordham Law School, providing an introductory course in the rapidly growing field of Global Corporate Compliance.
Please contact Michael Blackshear at:
michael.blackshear@ryansg.com or 312-878-8953
About Ryan Specialty Group, LLC
Founded in 2010, Ryan Specialty Group, LLC is a leading international specialty insurance organization which includes a wholesale brokerage firm (RT Specialty) and highly specialized managing general underwriting companies (within RSG Underwriting Managers) designed specifically for brokers, agents, and insurers. ryansg.com