Posted on 06.28.19
Matt Bernal, Property Insurance Veteran, Joins RT Specialty's San Francisco Office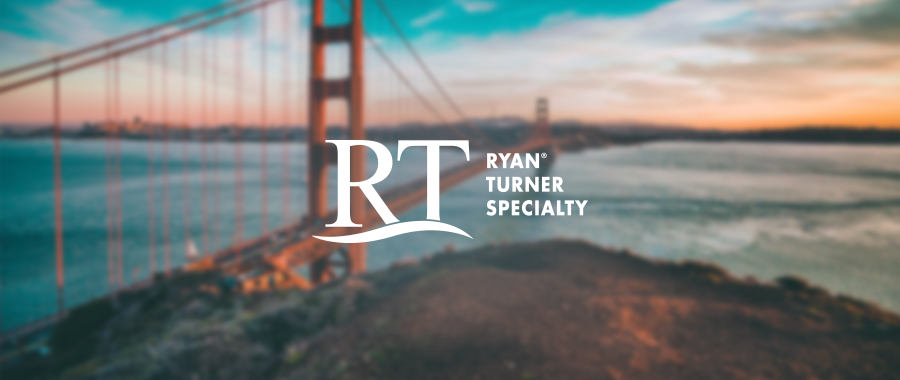 June 28, 2019, SAN FRANCISCO, CA – RT Specialty is pleased to announce that Matt Bernal has joined RT's property practice group as a vice president based out of our San Francisco office.
Matt joins RT Specialty with fifteen years of property insurance experience. His previous position was with Hiscox, where he managed Property for all their territories outside the Southeast. He focused on CAT-exposed, national accounts, with target markets including Mixed Real Estate, Offices, Healthcare, Habitational, Hospitality, Municipal Bonds, Education, Warehousing, and Light Manufacturing.
Prior to joining with Hiscox, Matt spent seven years as a property/construction wholesale broker. He worked with Cooper Gay, Risk Placement Services (RPS), and RT Specialty. Matt graduated from the University of Maine in 2005 with a degree in Finance.
Commenting on the new hire, Matt Young, Executive Vice President, said, "We are excited that Matt Bernal has joined RT San Francisco, bringing his expertise to E&S Property and Frame Construction as we continue to grow in this marketplace."
Please contact Matt Bernal at:
matt.bernal@rtspecialty.com or 415-445-5019

About RT Specialty
R-T Specialty, LLC (RT), a subsidiary of Ryan Specialty Group, LLC, provides wholesale brokerage and other services to agents and brokers. RT is a Delaware limited liability company based in Illinois. In California: R-T Specialty Insurance Services, LLC License #0G97516. ©2019 Ryan Specialty Group, LLC. rtspecialty.com